ABOUT US
Established in 2000, 2XL Home is a UAE-based retail company renowned for its luxury home furniture. The Emirati brand features a series of beautifully crafted contemporary collections that align perfectly with your modern home setting. Inspired by the classic French design, the 2XL Home brings a refined look that blends well with any premium lifestyle.
Successfully running for over a decade, 2XL Home has made its way to the top for delivering modern design and elegant furniture that takes your homemaking experience to a whole new level. Standing out as the UAE's most sought-after home shopping destination, 2XL Home aims at bringing exceptional value, inspiring innovation, and extraordinary customer experience.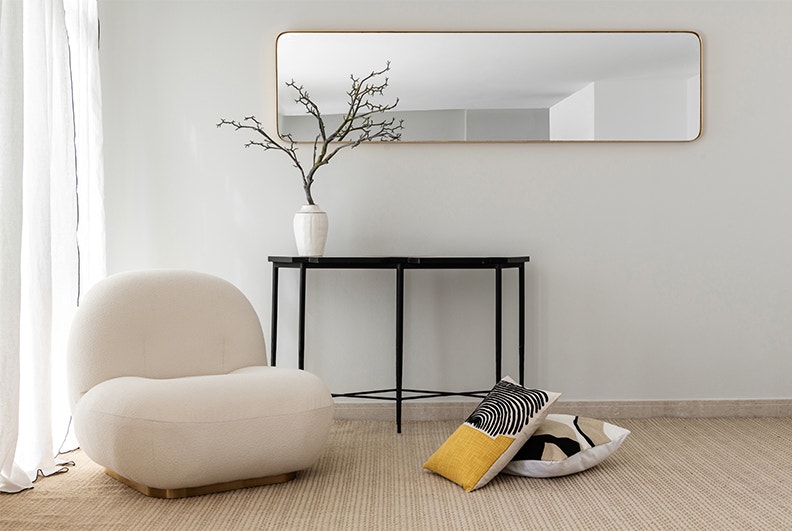 OUR COLLECTIONS
Immerse yourself in a wide range of French-inspired exquisite products at 2XL Home. From the elegant bedroom, dining and living room furniture to intricately detailed decor items, unique gifting ideas, incredible wall art and more - 2XL Home transforms your home with its stunning contemporary twist. Now you can step up and stand out from the crowd with our exclusive collection catered to those seeking a modern outlook.
Give an instant home makeover by choosing from a plethora of designs. Be it the Parisian hues of shabby chic, modern furniture or traditional Eastern-inspired decor ideas - 2XL Home brings a unique mix of carefully handpicked luxury retail products suitable for shoppers looking for finer things in life.
Our Mission
To deliver a plush and elegant lifestyle to shoppers through our unique home designs that give great value for money.
Our Vision
To break boundaries and build beautiful homes with our innovative style as we make our way in becoming the No.1 brand.
Our Core Values
Consumer Orientation
Our customers form our core strength. 2XL Home ensures to provide premium home solutions with our game-changing designs. We aim to deliver nothing but the absolute best, establishing loyalty and trust.
Efficiency
We work hard towards sourcing and delivering the best for your home. Our team of professionals carefully handpicks elegant and refined material to make plush living accessible for all.
Accountability
We love a challenge. At 2XL Home, we take up full responsibility for delivering your favourites within the specified timeframe. We work towards bringing our best foot forward in building and maintaining customer relationships.
Constant Innovation
We at 2XL Home source extraordinary retail items - adding to the splendour of your abode. We take responsibility to take that extra mile and think differently to create quality and functional home living. We are ever-ready to push ourselves harder in providing optimal solutions.