OFFICE FURNITURE
BY 2XL HOME
Transforming Offices, Maximizing Comfort and Productivity
Transform. Customize. Revolutionize.
Transform your office space with 2XL Home's expert design service. Elevate productivity and creativity in a workspace tailored to your unique needs. Our team of professionals will craft an inspiring environment that reflects your brand and enhances your team's performance. Let us take care of the details, so you can focus on your work!
Statement Furniture? Right here....
Tailored space planning, including project consultation, room layouts and measurements
Receive a complimentary project estimate for budget clarity.
Explore custom office layouts designed to fit your unique style
Count on our after-sales support for continued office efficiency and maintenance.
HOW IT WORKS

Curious about how to turn your vision for the perfect office into a reality? That's exactly why we are here! With 5 simple steps, we can assist you in creating the ideal workspace by selecting the right products that perfectly align with your requirements. Here's our step-by-step guide to a personalized office solution.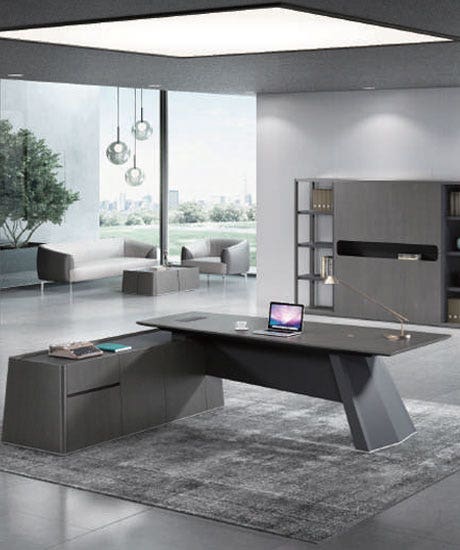 Step 1 - Consultation
Begin by completing a quick online registration. Subsequently, you'll engage in a face-to-face consultation with our trusted designers to understand your specific needs and requirements.
Step 2 - Site Visit & Measurement
Following the consultation, our dedicated team will schedule a visit to your office location to gather precise measurements and capture photographs of your workspace.
Step 3 - Developing A Visual Planner
Our expert team will then utilize the information collected during the site visit to create tailored office layouts and visual boards.
Step 4 - In-Person Discussion & Finalization
Prior to making any final decisions, we will invite you to visit our showroom to review the mood board layouts and take a walk through the showroom to see the office furniture intended for your space.
Step 5 - Execution
In the final step, we bring your vision to life. Your customized office furniture will be delivered and professionally assembled in your office.
Let's Embark On This Journey Together!
Transform your vision into reality today with 2XL Home!
For more information, reach out to us via phone or email.
Telephone: +971-6-5983330
or Email us at: sales@2xlme.com